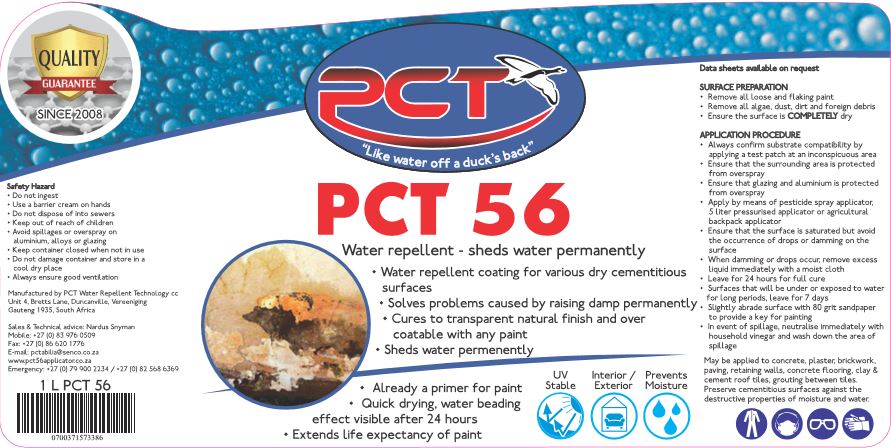 PCT 56 WATER REPELLENT TECHNOLOGY is a hydrophobic penetrating chemical procedure for a large array of dry cementitious substrates. It renders the surface non-porous after treatment.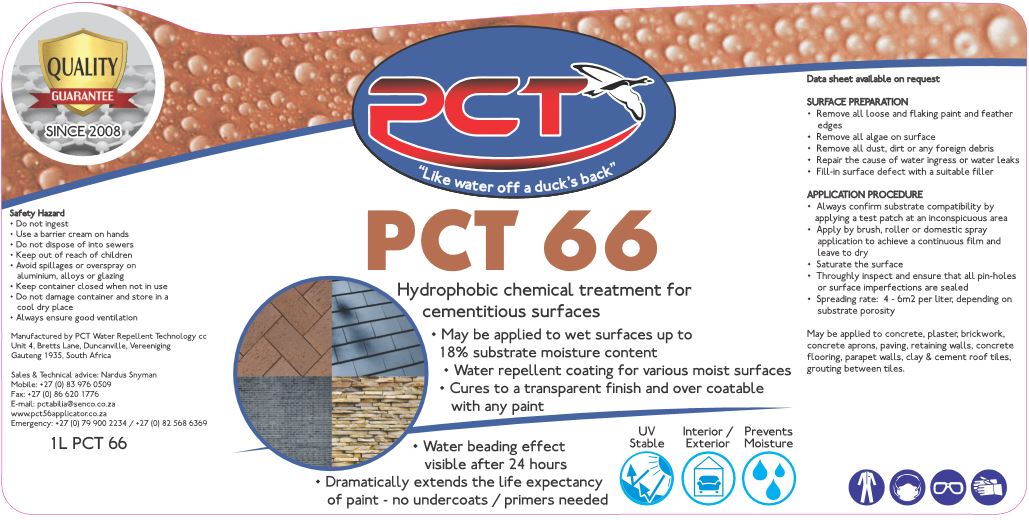 Hydrophobic treatment for cementitious surfaces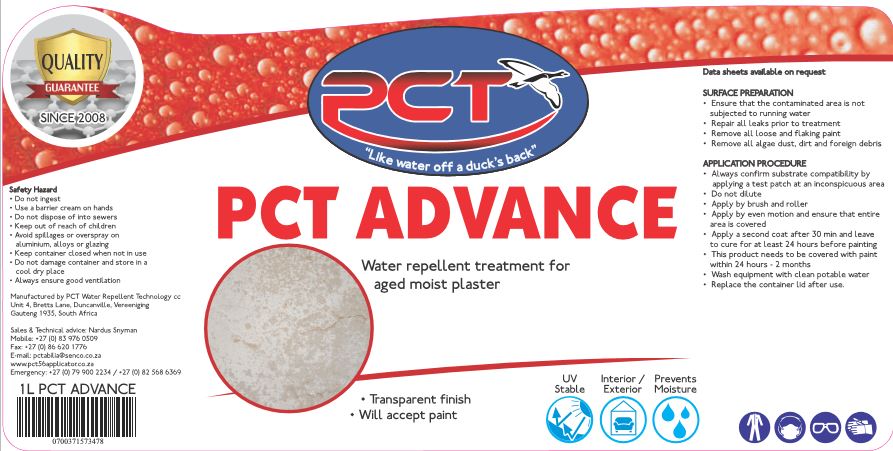 PCT ADVANCE is a semi-viscous murky white topical and penetrating chemical treatment for new and aged surface when the surfaces are unable to dry within the recommended time frame. Application is by brush or roller. The product cures transparent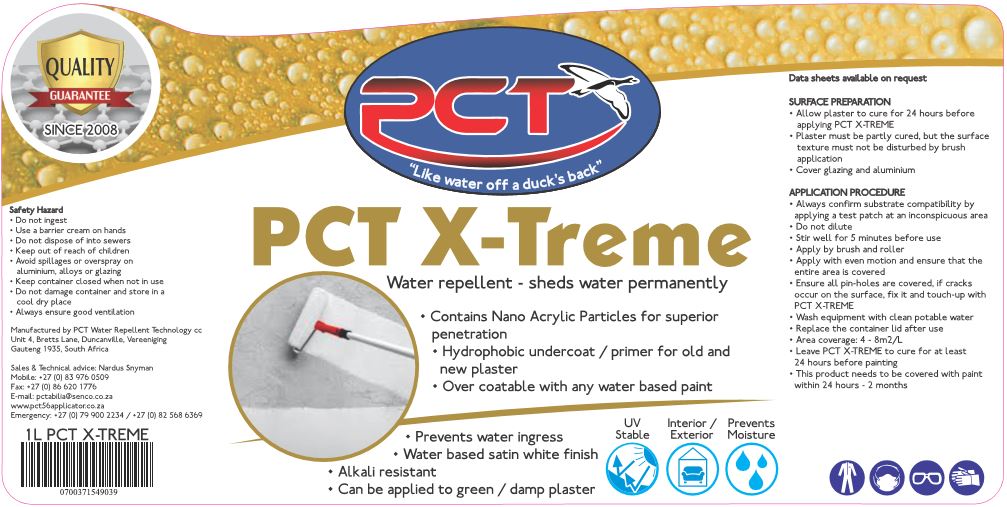 PCT X-TREME is a semi-viscous white topical and penetrating chemical treatment for new and aged plaster by brush or roller application.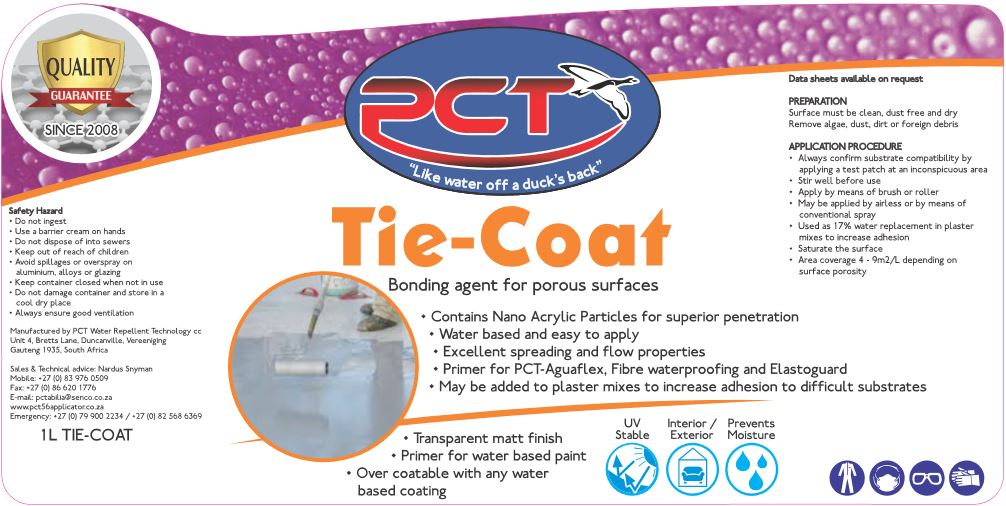 PCT TIE-COTE AND ADHESION ENHANCER is a semi-viscous liquid coating formulated specifically to enhance the adhesion properties of PCT high solid and high build flexible waterproofing products when applied to a poor or inferior cement or concrete surface. The product is based on pure acrylic resins.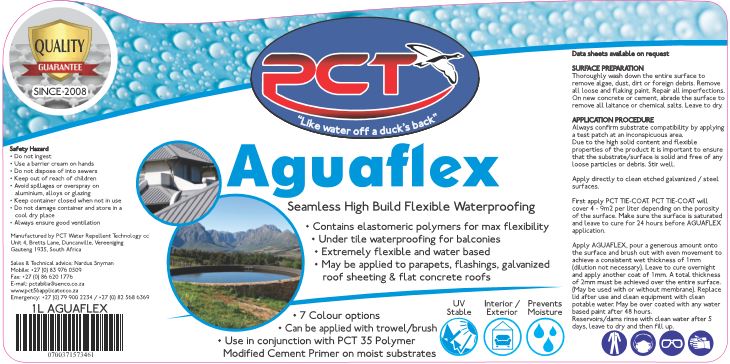 PCT AGUAFLEX is a Hydrophobic High-build crack bridging smooth Waterproofing for interior and exterior use. Excellent filling properties are achieved by the very high solid content.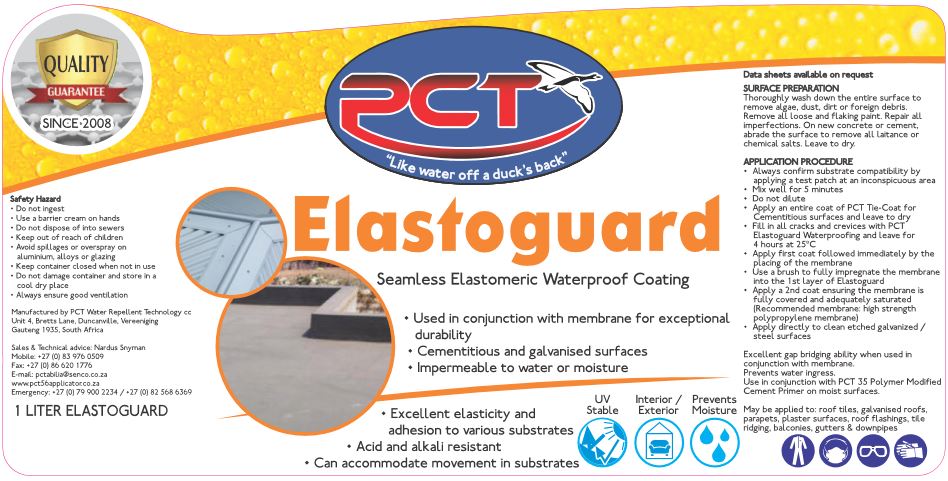 PCT Elastoguard is a high build, high solid, crack bridging smooth waterproofing to be used with membrane for interior or exterior use.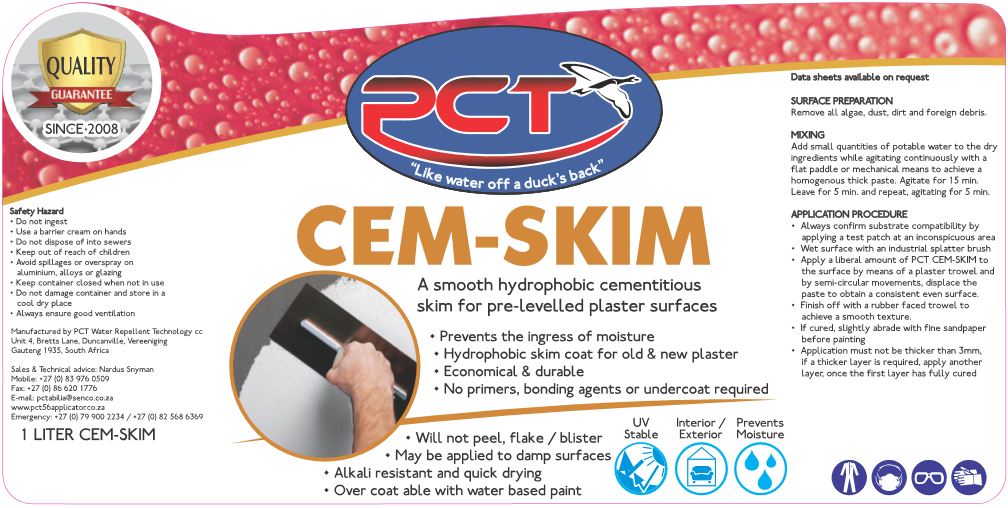 A smooth hydrophobic cementitious skim for pre-levelled plaster surfaces.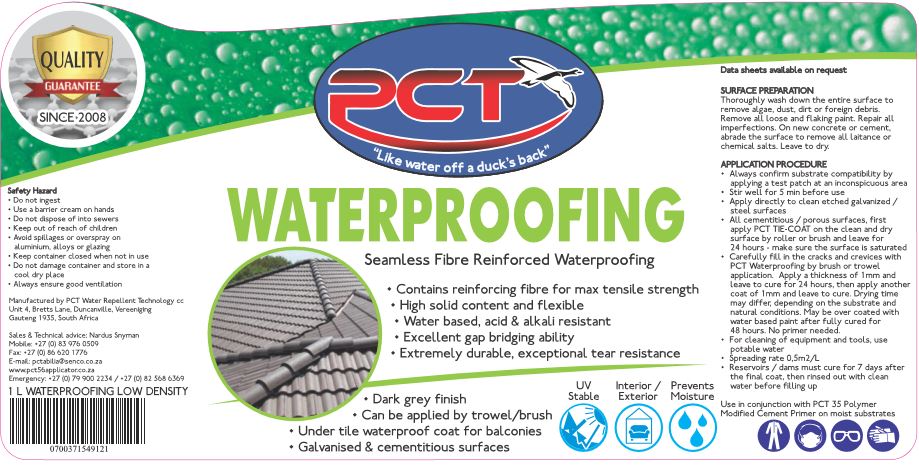 PCT WATERPROOFING WITH FIBRE is a high density topical coating for interior and exterior use.The product contains organic fibre to enhance body and filling properties.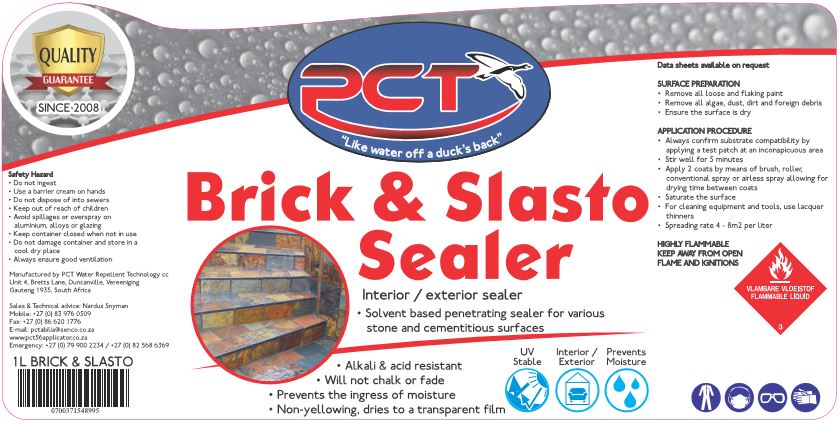 PCT BRICK AND SLASTO VARNISH is a durable surface tolerant water based coating based on acrylic binders and PCT WATER REPELLENT TECHNOLOGY to achieve water repellent(hydrophobic) properties.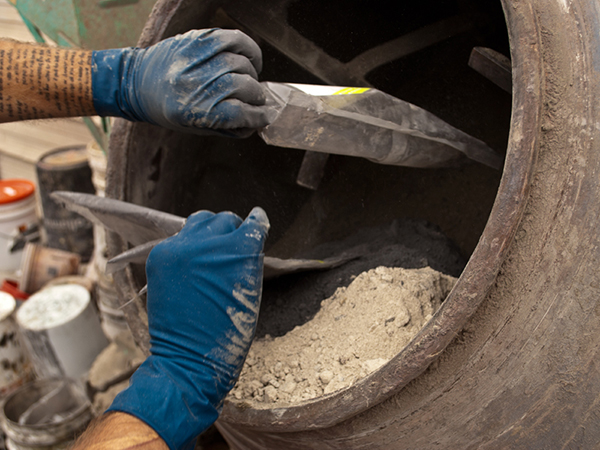 PCT HYDROPHOBIC POWDER ADDITIVE FOR CEMENT PLASTER AND CONCRETE PRODUCT CODE D-007 Revision 3.1 Revision date 22/05/2015 APPLICATION ADDING RATIO AND INSTRUCTIONS. BACKGROUND. Lo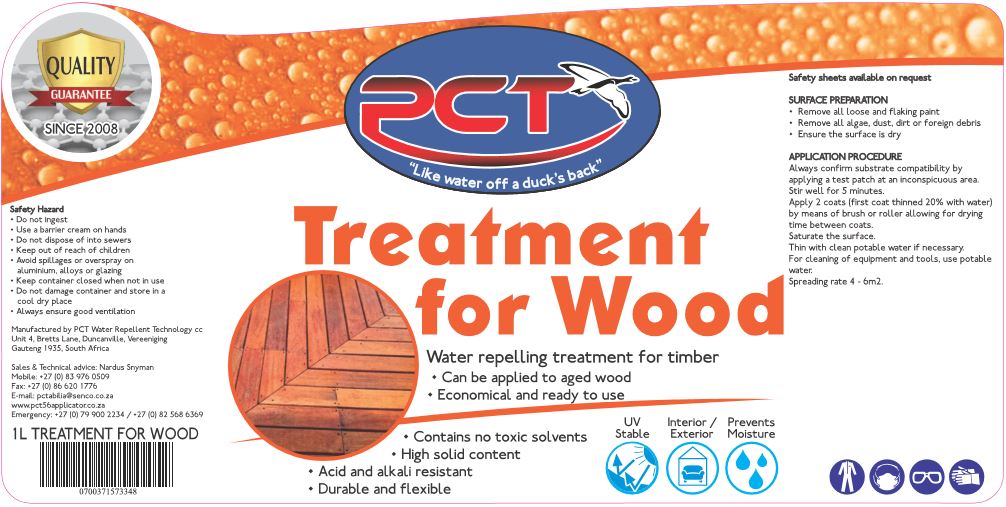 PCT TREATMENT FOR AGED WOOD Water or moisture is the greatest destroyer of wood and allied products and repairs and maintenance are often extremely expensive. PCT CHEMICAL TREATMENT FOR WOOD is a murky white liquid that cures to transparent and is a truly remarkable and state of the art chemical procedure for the protection of aged and dry wood.

PCT HYDROPHOBIC LIQUID ADDITIVE FOR PAINT is a dispersable transparent liquid based on PCT Water Repellent Technology which, when added to emulsion paint, the paint acquires hydrophobic properties, Improved mechanical resistance, reduced fading and chalking and improved life expectancy.